Ultra Portable Black 2.5 Inch SATA II to USB 3.0 External Enclosure w/ One-Touch Backup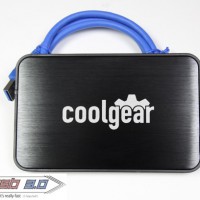 Features
Part No. USB3-25APBB
$39.95 Add to cart
This brand new CoolGear enclosure supports the latest USB 3.0 technology with transfer rates up 5Gbps!
Also available from the following online retailers:
Product Description:
Tired of waiting around for large file transfers on your old USB 2.0 enclosure? Then upgrade to this blazing fast USB 3.0 enclosure today! Copy HD videos in minutes not hours and stream HD video live of the disk! It offers a self regulating power, which spins the disk down when it is not plugged in to preserve power and disk longevity.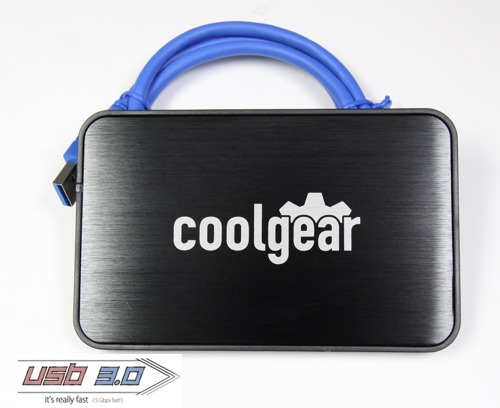 This 2.5 Inch enclosure features a screwless design, which allows for you to easily install or remove your hard drive disks. The USB3-25APBB is compatible with all 2.5 inch disks (9.5mm high laptop drives of any capacity) Please see image below to review what is included with this item: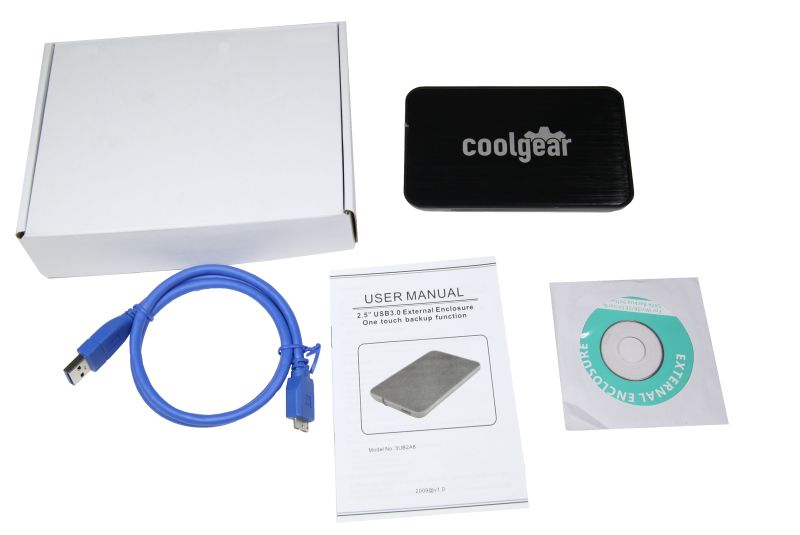 Package Contents (pictured above):
1x 2.5″ External USB 3.0 Enclosure
1x Mini-CD Software
1x User Manual
1x USB 3.0 Mini Cable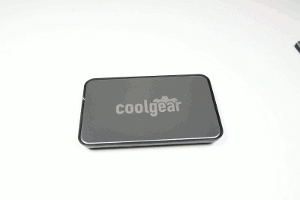 Additional Features:
Screwless design. Easy to install or remove disk
Fits all 2.5″ disks (9.5mm high laptop drives of any capacity)
Compliant with USB 3.0 and SATA 3.0Gbps
One Touch Backup
Supports Plug-and-Play and Hot-Plug
OS Support:
Windows 98, Me, XP, 2000, 2003, CE, Vista, Windows 7, and Windows 8
Linux and Mac OS 10.X