iSerial-TB5 Product Description
The DB9 to Terminal Micro sized iSerial-TB5 is a passive micro DB9-Female to 5-pin Terminal Block adapter. This RS422/485 adapter is designed to convert the RS422/485 signals from the DB9 (male) to 5-pin 3.5mm Terminal Block connector.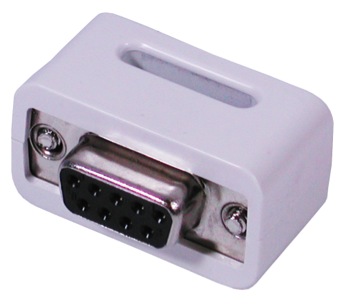 With the iSerial-TB5 built-in DB9-female (DCE) connector and 3.5mm 5-pin Terminal Block, the DB9 to Terminal provides a flexible and reliable conversion for a DB9 based RS422/485 port. The terminal block supports screw-type wiring to meet the standard industrial wiring applications.
Additional Features:
DB9-Female RS422/485 Port
The DB9-female RS422/485 connector provides the following key benefits:
Connector:
Interface:
3 modes supported: 4-wire RS422 (TXD+/-, RXD+/-), 4-wire RS485 (TXD+/-, RXD+/-) and 2-wire RS485 (Data+/-, Data+/-)
TB-5 Terminal Blocks RS422/485 Port:
The 5-pin Terminal Block RS422/485 connector provides the following key benefits:
Connector:
5-pin, 3.5mm pitch Terminal Block Connector
Supports Screw-type Industrial Wiring Standard