USB3-25APBB Product Description
USB 2.0 external enclosures are great but can take some time waiting for large file transfers. Our USB3-25APBB SATA II to USB 3.0 is the upgrade to go with, this blazing fast USB 3.0 enclosure copies HD videos in minutes not hours and will enable streaming HD video live off the disk!
The USB3-25APBB is a sleek black ultra portable SATA II to USB 3.0 2.5 inch External Enclosure that offers a self regulating power, which spins the disk down when it is not plugged in to preserve power and disk longevity. It also offers a One-Touch Backup solution for making sure your important information remains available.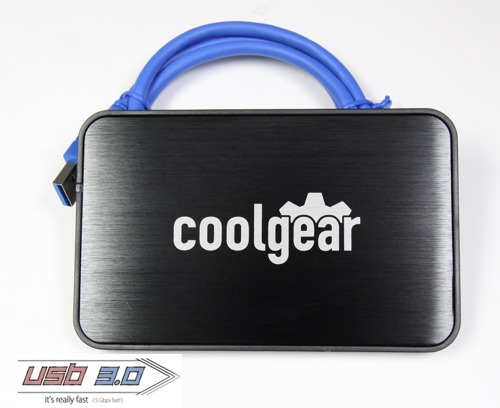 This 2.5 Inch SATA II to USB 3.0 enclosure features a screwless design, which allows for you to easily install or remove your hard drive disks. The USB3-25APBB is compatible with all 2.5 inch disks (9.5mm high laptop drives of any capacity) Please see image below to review what is included with this item: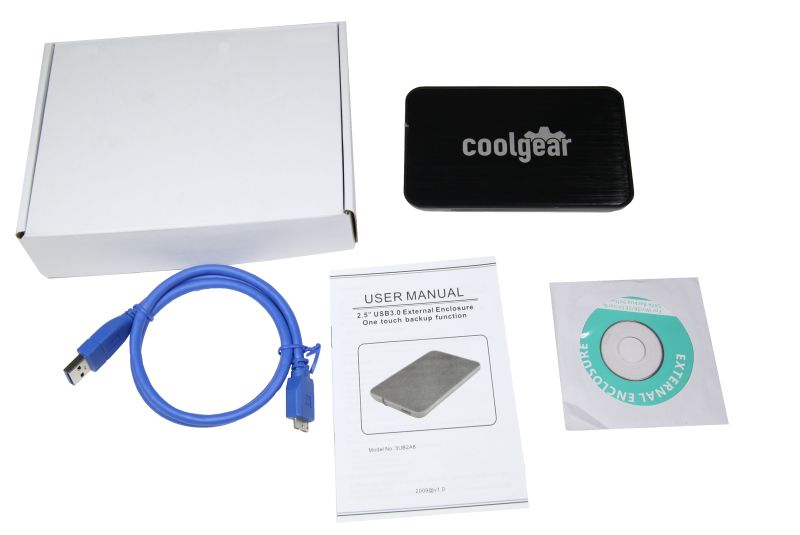 Package Contents (pictured above):
1x 2.5″ External SATA II to USB 3.0 Enclosure
1x Mini-CD Software
1x User Manual
1x USB 3.0 Mini Cable