USB3-RAID2X Product Description
Also available from the following online retailers:
This USB 3.0 RAID dual-drive enclosure gives you the flexibility to connect to almost any PC. It offers an easy way to transfer your old data from any SATA Drive. It also offers an increased level of protection for your data. If in an unfortunate event where a drive fails, the same data is preserved on the mirrored drive.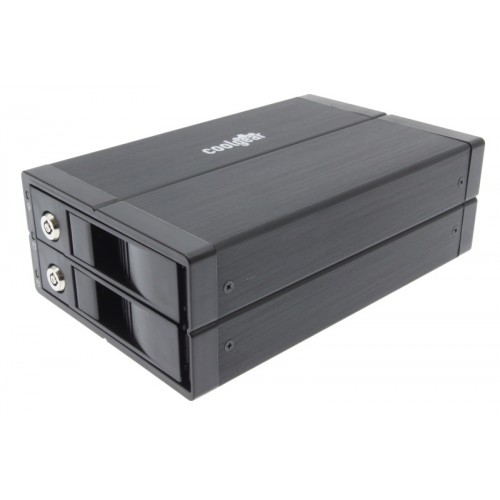 The drives are kept cool by a quiet, but powerful, 40mm fan. RAID modes are selected by a simple row of dip-switches, for easy configuration. The front of the USB 3.0 RAID Enclosure features a blue LED for power, and a red LED indicating drive activity. The simplicity of the design ensures that almost anyone can install drives in this enclosure with little effort. If you are looking for an inexpensive, but high quality RAID enclosure, this product is for you. This unit comes with an AC adapter and features a Power ON/OFF Switch on the 12volt DC output adapter. (Pictured Below)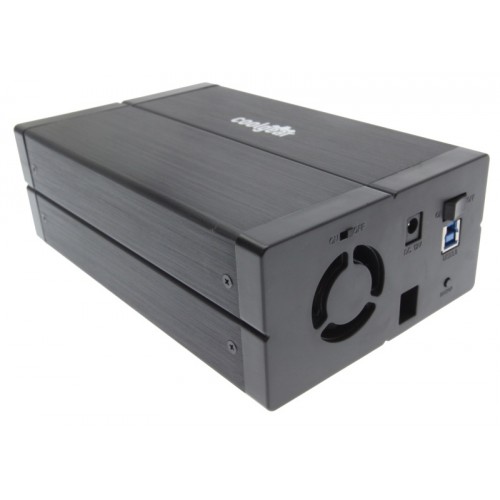 Additional Features:
Available for 2 SATA hard disk drive same time
Support USB 2.0 and USB 3.0 to Serial ATA interface,transfer up 5Gbps
Suitable for 3.5″Serial ATA HDD
One touch backup function
Interface USB3.0
Data transfer rate e-SATA to SATA III: 6Gb/s and SATA II:3Gb/s ; USB2.0:480Mb/s USB 3.0 :5Gb/s
Suitability 3.5″ SATA HDDx2
Hot Plug Supports Plug-play and Hot-plug
Power supply:
AC100~204V input,DC 12V output
Material:
Cooling Fan:
1 Cooling Fan (Controllable with switch on rear)
Dimensions:
202 x 126 x 66 mm (L x W xH)
OS Support:
Windows 98, Me, XP, 2000, 2003, CE, Vista, Windows 7, and Windows 8
Linux and Mac OS 10.X
Accessories:
1x Power Adapter
1x User's Manual
1x USB 3.0 Cable
1x CD Driver
1x Screw Set (w/ Screwdriver)