USB3-SATA Product Description
Also available from the following online retailers:
The USB 3.0 to SATA Hard Drive Adapter turns any SATA HDD device into a convenient external device for 2.5/3.5/SSD drives. In additions, it offers USB 3.0 with a theoretical data transfer speed of 5.0GBit/s. That's ten times faster than the USB 2.0 speed of 480 MBits. It is a perfect portable device for everyone.
The USB3-SATA adapter meets all of the Super-Speed USB 3.0 specifications. The maximum transmission speed of USB 3.0 allows for 10-30 GigaBytes of video data to be copied to a 3.5 inch hard disk drive in 1/4 to 1/3 the time compared to the existing USB 2.0 interface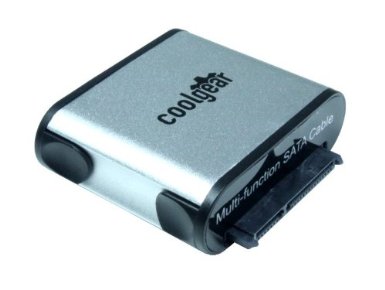 Package Contents (pictured below):
USB 3.0 to SATA adapter
User Manual
12VDC/2A AC/DC adapter
USB 3.0 A to B cable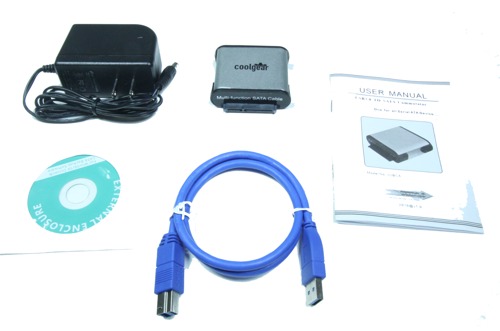 Additional Features:
Super-Speed (5 Gbps) / high-speed (480 Mbps) / full-speed (12 Mbps)
Compliant to Universal Serial Bus 3.0 Specification, Revision 1.0
Compliant to Universal Serial Bus Specification, Revision 2.0
Mass Storage Class Bulk-Only Transport Compliant to Mass Storage Class Bulk-Only
Transport, Revision 1.0
SATA Gen2i (3 Gbps) & Gen1i (1.5 Gbps)
Compliant to Serial ATA Specification
Revision 2.6
Supports SATA I/II/III device
Supports 20GB up to 4TB
Package Contents:
SATA Gear USB 3.0 to SATA Adapter USB3-SATA
2Amp FCC/UL Certified AC Adapter (100-240V)