Single Port USB to RS422 / 485 adapter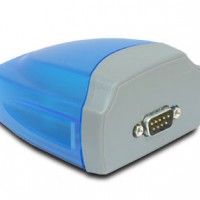 Features
Part No.  USB-COM-i  
$79.95 Add to cart
The USB-COM-i is a single port USB to Serial adapter that allows you to add a RS-422 / RS-485 port by connecting to a simple USB port ( 1.1  / 2.0 / 3.0 Compatible )
Also available from the following online retailers:
Product Description:
Industrial serial ports on USB connect RS-422 and RS485 devices, used in industrial environment. With RS-485 the data direction is controlled by the port, without further action from the software. Windows recognizes item as a Standard Com port, Listed in Device Manager Section COM & LPT ( Com Port number can be assigned in advanced settings )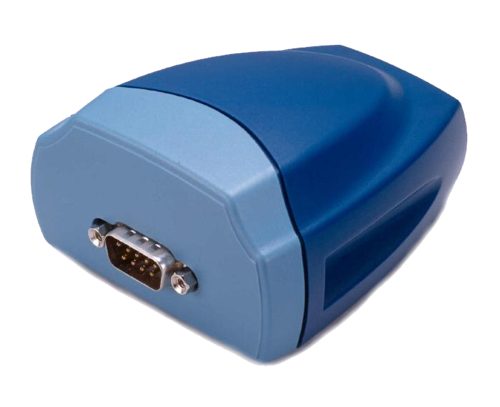 The high speed serial port with the 128 byte FIFO allow high speed communication, even in heavy loaded systems. Unique features reduce the system load. The serial port also allows unusual speed settings like 500.000bps.
Additional Features:
Hardware Specifications
Ports One RS422/485 port
Speed up to 921.6kbps
RS422/485 signals RS422 TxD+/-, RxD+/-,
RTS+/-, CTS+/-, GND
RS485 Data+/-, GND
Baud Rate from 300bps up to 921.6Kbps supported
Transmit(TxD) and Receive(RxD) LEDS on unit for visual reference
Universal Serial Bus(USB) port offers easy plug and Play Operation
Data Signals Supported:
RS-422 data signals: TxD-, TxD+, RxD+, RxD-, GND, RTS-, RTS+, CTS+, CTS-
RS-485 4-wire data signals: TxD-, TxD+, RxD+, RxD-
RS-485 2-wire data signals: Data-, Data+
OS Support:
Windows 98, Me, XP, 2000, 2003, CE, Vista, Windows 7, and Windows 8
Linux and Mac OS 10.X
Connectors one DB9 male
Ordering Information
Product Name VScom USB-COM-I
Packing list VScom USB-COM-I Adapter
USB cable 0,9m
CD, English Documentation
Bus-powered. No external power supply needed.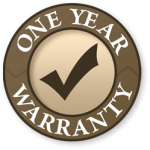 Whats in the Box:
Manual
Driver CD
USB-COM-i
3ft USB A to B Cable
Downloads:
Technical Specifications:
USB Bus
Compliance
USB 1.0/1.1 compliant, USB 2.0 / 3.0 compatible
Speed
12 Mbps, full-speed USB
FIFO
128 byte transmit FIFO
384 receive FIFO
Serial Interface
Port Type
RS-422/RS-485
Number of Ports
1
Connectors
DB9 male
Serial Line Protection
ESD Protection
10KV
Serial Port Speed
Baudrate
300 bps to 921.6k bps
Serial Communication Parameters
Data Bits
5, 6, 7, 8
Stop Bits
1, 1.5, 2
Parity
None, Even, Odd, Space, Mark
Flow Control
RTS/CTS, XON/XOFF
Serial Signals
RS-422
TxD-(A), TxD+(B), RxD+(B), RxD-(A), GND, RTS-(A), RTS+(B), CTS+(B), CTS-(A)
RS-485-2 wire
Data-(A), Data+(B), GND
Driver Support
OS
Windows 7, Vista, 2003, XP (WHQL certified) and 2000
Linux Kernel 2.4 and up built-in support
Power Supply
Input
Bus-powered
No external power adapter required
Mechanical
Chassis
Plastic, ABS
Environmental
Operating Temperature
0 to 55 °C (32 to 131 °F)
Operating Humidity
5 to 95% RH
Storage Temperature
-20 to 75 °C (-4 to 167 °F)
RS-422 & RS-485 DB9 Male Connector Pin-outs