Product Description
Also available from the following online retailers:
The SATAIDE-POS 2.5″ SATA Hard Drive to IDE 44 Pin Adapter allows you to convert any SATA I or SATA II Hard Drive into a 44-Pin IDE Drive, powered by 44-Pin IDE Cable. This 44 Pin SATA Hard Drive to IDE connector powers the hard drive, no other cables or adapters are needed. Just place it in between your SATA Drive and your 44 Pin IDE Cable Connector (IDC 44pin type) and You are now ready to use a SATA Drive.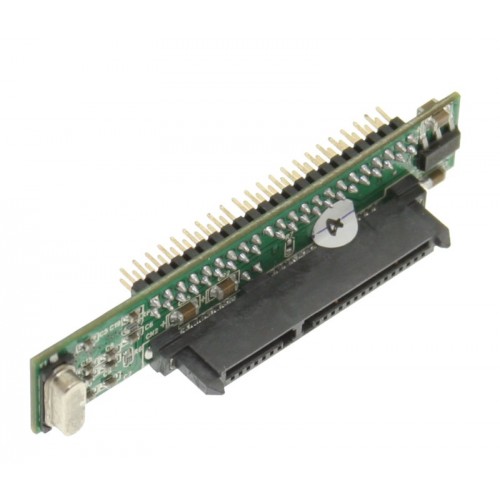 Supports IDE with data transfer rate up to 66/100/133MB/s
Serial ATA To IDE converter board.
Works with all SATA Drives up to 1500GB in Capacity.
Serial ATA TO IDE Converter Board with POS: STI-P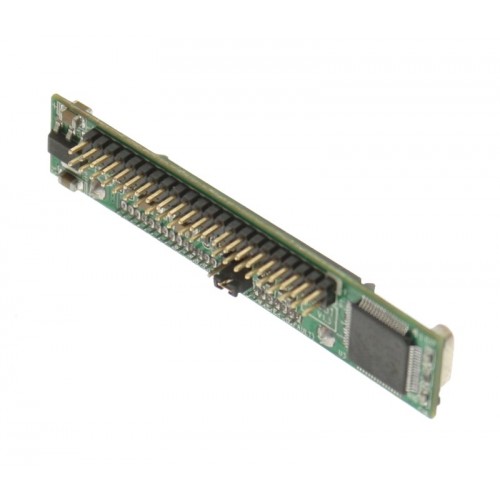 Suitable for POS Systems (will not fit into laptops) Great for all Mini Computers that use 44 pin IDE connector and require an upgrade to new SATA 2.5 Inch Drives.
Additional Features & Specifications:
Model No. SATAIDE-POS
Suitability 2.5 SATA HDD
Interface: IDE
Dimensions:  69 x 14 x 17.5 mm (L x W xH)
OS Support:

Windows 98, Me, XP, 2000, 2003, CE, Vista, Windows 7, and Windows 8
Linux and Mac OS 10.X