Also available from the following online retailers:




This USB 3.0 to SATA3 HDD/SSD 6 Bay Clone Docking Station features a SMART Clone mode that can identify the HDD formats of FAT16/32, NTFS. It will only copy the data and system contained area, which enhances the copying efficiency.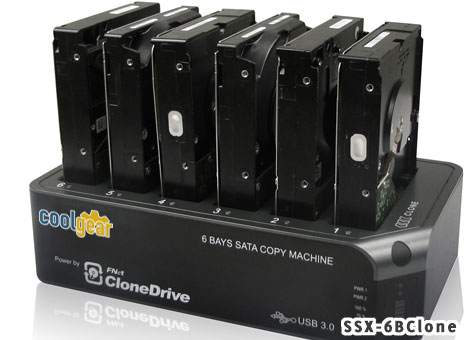 Support & Specifications:
SATA3 HDD/SSD
USB 3.0 interface
all major file system
On-Line/Off-Line mode
ERASE function support US DOD data erase function.
Auto power off after Clone device duplication has completed.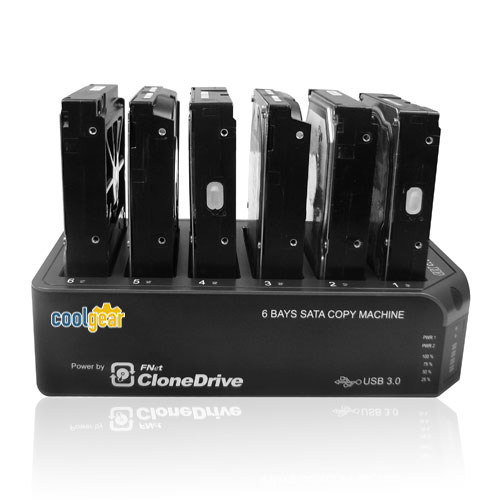 OS Support:
Windows 98, Me, XP, 2000, 2003, CE, Vista, Windows 7, and Windows 8
Linux and Mac OS 10.X