Also available from the following online retailers:
The USB3-DD USB 3.0 Dual Drive Docking Station is easy to install and setup. No tools, screws, or pinched fingers are required for this product. Just set it down on your desk, plug in the USB 3.0 and power cables, and its ready to go. Drop a SATA Laptop or Desktop hard drive into either of the two docking receptacles; flip the power switch and you're done!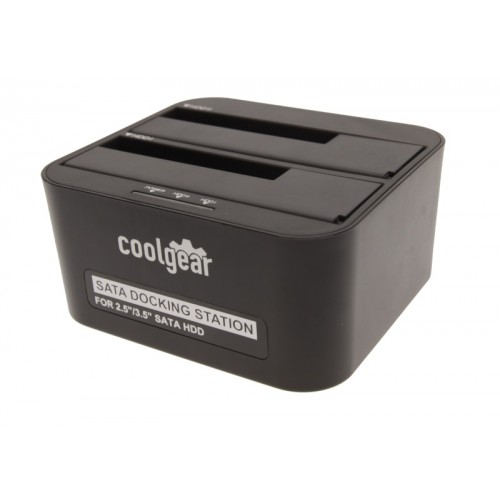 Accepts all SATA drives! From 2.5″ laptop drives to 3.5″ desktop drives, even your SSD drives (as long as they have the full SATA interface! (Sorry, no 1.8″ drives!) Data transfer rate of 5Gbps only over USB 3.0. Make sure you have a computer with USB 3.0 in order to get the full benefits of this product!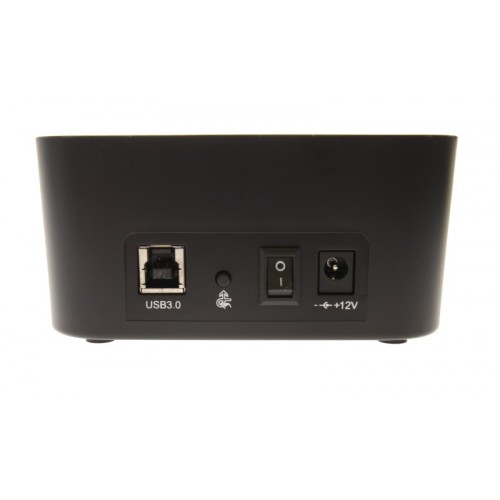 Package Contents (pictured below):
Dual-Bay docking station
12v/4A power supply
USB 3.0 Cable
CD Driver
User Manual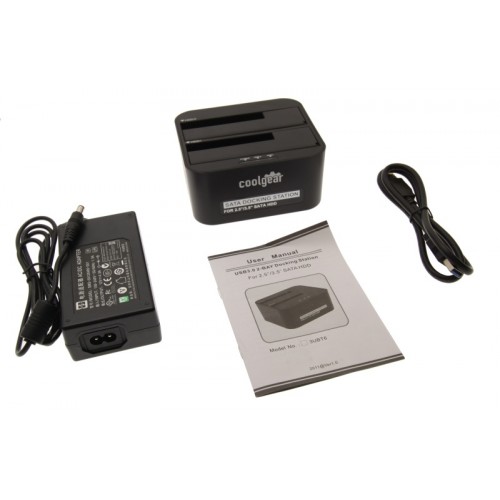 Additional Features:
Supports SATA 3.0G drives
Backwards compatible with SATA 1.5G drives
Forwards compatible with SATA 6.0 drives (But limited to 3.0 speeds)
Accepts any 3.5″ Desktop or 2.5″ Laptop SATA drive
Supports USB 3.0 5Gbps transfer speeds
Backwards compatible with USB 2.0 and 1.1 computers
Works on any computer with USB ports
OS Support:
Windows 98, Me, XP, 2000, 2003, CE, Vista, Windows 7, and Windows 8
Linux and Mac OS 10.X