The latest USB technology combined with Serial protocols
Today's vast technology market has put into place a choice of sorts, not with manufactures although that competition has already arrived, but more of a choice between older tech vs. new tech and what to use in the near future. Users are facing a choice of eventually upgrading their equipment or just using a patch to get by. We're looking at USB to Serial technology, the next evolution in the combination of USB and RS232 protocols.
USB combinations on the raise
Coolgear, Inc. is a well known supplier of premium computer peripherals and has been since 1997. In case you haven't noticed, there's a new USB player on the market, it called USB Type-C™ or USB-C™ and it signifies the beginning of an open door to new technology. The combination of USB to serial is not new, it's been around for quite some time, but the USB Type-C™ to serial is fairly new and has been in the market for a relatively short period of time.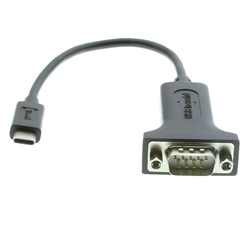 If you're not aware, the USB Type-C™ connection as it pertains to this article is the new reversible connector that is slowly making its way into cell phones, PCI cards, laptops, and now, various computer peripherals and technologies such as RS232, RS422, RS485 serial communication protocols. Recently, Coolgear, Inc. has acquired several different styles of the serial adapter with USB Type-C™ reversible connector and here's where the competition is.
Looking at what you have
You have a desktop or laptop computer that is at least 5 years old, it has USB 3.0 and USB 2.0 ports for your USB connections, GREAT! You're having no problems until now. What do we mean by until now? Now it's time to think about an upgrade to your equipment, it's out dated and running slower than you would like, but the realization that you are using serial communication protocols causes a problem.
If you purchase a new computer, particularly a laptop, the chances are pretty good that you're not going to have a serial port on it, this is just how newer laptops are designed now, but, it may include an unusual looking port for USB, this would be the new USB-C™ reversible USB port connector and here's where the new combination makes you think about the competing thoughts you'll have.
USB Type-C™ has not saturated the market yet, certainly not the combination of the two standards we've talked about but now that these products are being manufactured, you'll need to make some choices down the line, patch it or upgrade it?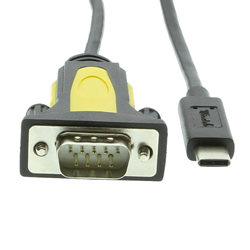 Since this blog post there have been many USB C products that we have added in a short amount of time, feel free to have a look at and purchase any of our products in the USB-C category of CoolGear.