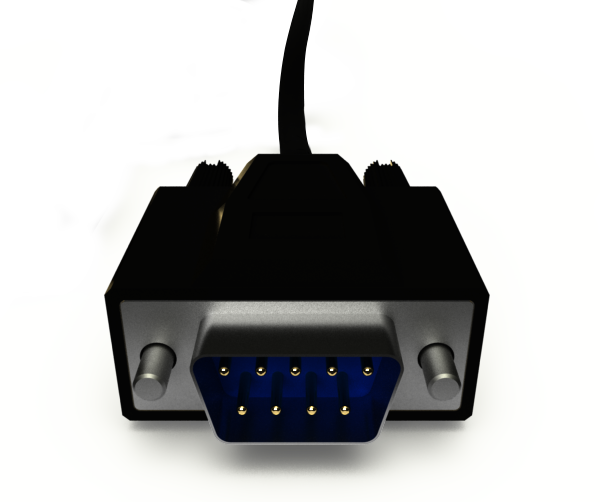 What is RS-232?
What exactly is RS-232? First and foremost, it is a form of serial data transmission. Or simply put, it is a form of communication. Most people simply call it a serial connection.
RS-232 stands for Recommended Standard 232 and the connector is commonly a standard 9-pin D-sub connector. RS-232 has a wide, established base of users, as it is one of the first serial interfaces. Many industries find that it doesn't cost any extra time or money to upgrade once it's designed into an application. RS-232 needs simple hardware and very little software for communication, while other interfaces can be a bit more complex.
RS-232 offers simplicity in implementation and it offers a cost-effective, simple method of communication for prototyping and in industrial applications.
PIN LAYOUT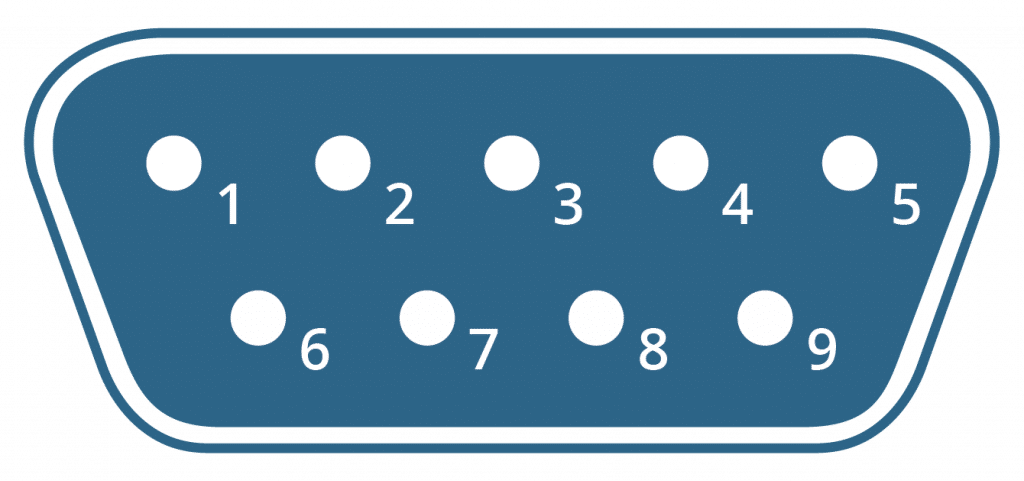 SIGNAL
1. Data Carrier Detect (DCD)
2. Receive Date (RXD)
3. Transmit Data (TXD)
4. Data Terminal Ready (DTR)
5. Ground (GND)
SIGNAL
1. DCD
2. RXD
3. TXD
4. DTR
5. GND
DTE Signal Direction
In
In
Out
Out
–
DTE Signal Direction
In
In
Out
Out
–
SIGNAL
6. DSR
7. RTS
8. CTS
9. RI
SIGNAL
6. Data Set Ready (DSR)
7. Request to Send (RTS)
8. Clear to Send (CTS)
9. Ring Indicator (RI)
PIN LAYOUT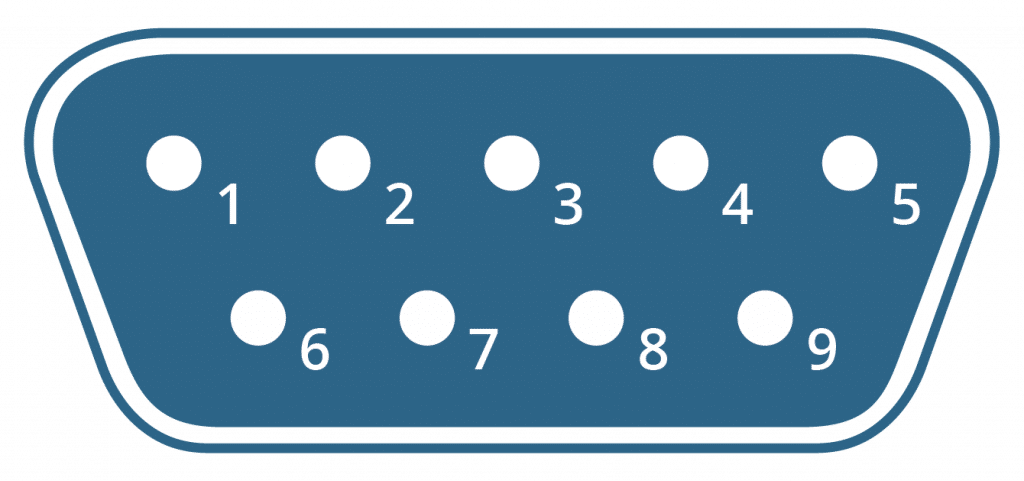 Where Does RS-232 Best Fit?
Industrial computers or PLC's use RS-232 to talk to other module such as modems, printers, data storage and other peripheral devices. These devices generate their own higher voltage to drive the RS-232. Coolgear's RS-232 devices also offer ESD protection up to 15kV.
While USB has become the industry standard, RS-232 is still used in many industrial applications where short-range, low-speed wired data connections are adequate due to its simplicity, low cost and ease of use. In some situations, RS-232 can solve problems that other interfaces can't.
With the help of simple adapters, devices can still talk to each other using the new and old standards.
Visit the resource center

Learn about the technologies we work with & find the help you need before and after you purchase our products.
Resource center