Introduction:
Serial Devices exist everywhere, in homes, offices, industrial facilities, Airports, Squad Cars serial devices are everywhere.(look behind you)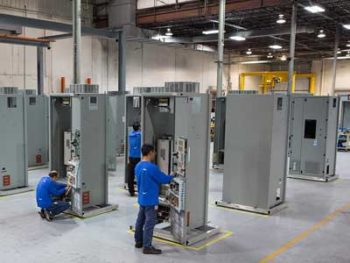 Serial has been a standard for communication for over 50 years. This technology is not going anywhere and not fast. RS232 communications has some limitations, Speed being the biggest one. USB to Serial adapters usually have a UART chip that only supports up to 230kbps transmission, the UART chip we utilize offers 920kbps transmission rate. YAY!  Serial controls, Conveyor belts, doors, Ham Radios, Sensors, Steno Machines, Medical Equipment, you name it there is most likely some kind of Serial adapter controlling it. With that being said why would you not want to use the best adapters available? There are adapters that Range from 5 dollars up to 99 dollars for a single port RS232 adapter. We at Coolgear believe there is a sweet spot with pretty much everything in the tech field, there is a price point that you can get a lot of the bells and whistles while staying price conscious and we have nailed it! Extremely high quality products at a Great Price.
Products:
We offer a few different types of USB to Serial RS232 Adapters, USBG-232mini USB to Serial Adapter Style, USBG-232 USB to Serial RS232 1ft Cable and USBG-232mm USB to Serial RS232 Converter 6ft integrated cable.

These 3 USB to Serial adapters all use the same FTDI Chipset they just offer longer cable length and slightly different form factor for the USBG-232mini. We have offered these adapters for nearly 10 years, and we plan on selling them for atleast 10 more, our customers love these as they are extremely dependable. All these years and we have had very few defectives. ( less then .2 percent ) We do not build in defective obsolesce in our products, we hope our adapters live longer then we do!
Applications:
Ham Amateur Radio:
PTZ Camera:
Sensor:
Modems:
Heart Defibrillators:
Stenography machines:
Printers:
CNC Machines: