Share any USB Device Over TCP/IP Network
The USBNET-400i USB 2.0 Over IP Network 4-Port Hub is an industrial-strength network-based USB Server for connecting four USB devices directly to the 10/100Mbps Ethernet network running TCP/IP. By adding this USB Server to LAN, you can network-enable the USB devices and break the traditional five meter (16.5 feet) USB cabling distance limitation. By this implementation, USB devices connected to the 4-Port USB 2.0 Over IP Network Hub can be made available to remote clients over LAN. The USB 2.0 Over IP Network 4-Port Hub shares USB devices over the TCP/IP network, Share any USB device with others by using USB 2.0 networking hub.
Connect to any USB device anywhere on TCP/IP network. The USB to Ethernet Connector ensures hot Plug-and-Play installation including support for Isochronous devices. Share your USB device with others over local network using a single application. The USB 2.0 Over IP Network Hub will Auto-connect to new USB devices whenever they are plugged in. It also features network traffic encryption for sharing among secure devices.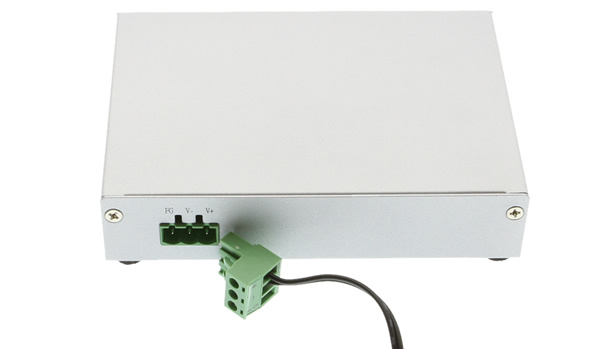 Cross-connectivity: ability to connect to a USB device which is shared on x64 PC from Windows XP x32, and vice versa new! The shared USB ports on the device are automatically re-configured. This device is fully compatible with Windows 7 / 8 / 10. Currently supports OHCI, UHCI and EHCI standards. This device is also fully compatible with hyper threaded and multi-processor systems.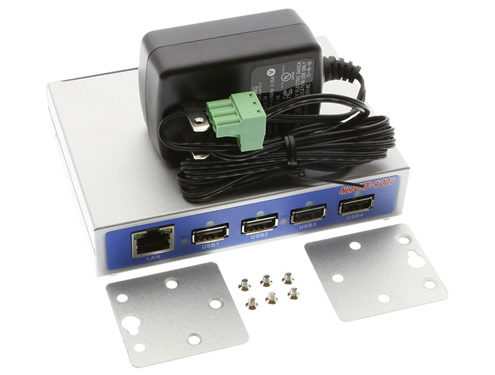 Additional Features & Specifications:
Extends USB cabling distance beyond five meters.
Allows USB Devices to be used and shared by client PCs over LAN.
Supports wide variety of USB devices.
Supports Printer Auto Connect while sharing the printer to different client PCs.
Compatible with bulk, interrupt and isochronous type USB devices.
Provides Plug and Play function same as on board USB port.
Access and monitor USB devices over a User-Friendly Application interface.
Industrial metal case.
Supports wide input power range: DC 9-30V.
Specification
The NetUSB USB Server provides: RJ45 Ethernet to 4 USB ports.
Allows USB Devices to be used and shared by client PCs over LAN.
4 USB 2.0 High Speed Ports up to 480Mbps speed.
Full 500mA power provided to each USB port.
USB port supports over current protection.
Supports wide variety of USB devices.
10BaseT/100BaseTx Fast Ethernet support.
Supports IP addressing as Static or by DHCP.
LEDs for system/Ethernet/USB ports.
Field-upgradeable firmware.
Supports Reset button for system reset.
Supports Default button for configuration to default setting.
Industrial metal case.
Input power range: DC9V~DC30V.
Compatible with Windows 7 / 8 / 10.
Regulatory approvals: FCC Class B (DoC) and CE.
RoHS compliant.
Product Dimensions: 4.967in(L) x 3.594in(W) x 1.149in(H)
Operating Temperature: 0 to 55 °C (32 to 131 °F)
Operating Humidity: 5 to 95% RH
Storage Temperature: -20 to 75 °C (-4 to 167 °F)
Safety Approvals: CE, FCC
Supported USB Devices:
Cameras
Scales
Barcode Scanners
Cash Registers
IO Devices
Scanners
Webcams
USB Hard Drives
USB RAID
USB Storage
MULTI Function Printer Devices
Multifunctionals
Handhelds
USB to Serial RS-232/422/485 Cables
Card Readers
Fingerprint Readers
Package Contents
4 port USB 2.0 over IP network hub
Din Rail mounting plates and screws
12V 1A output power adapter with 3 pin Phoenix connector
Driver / installation disc