EOL NOTICE
This product is End Of Life effective Jan 1, 2018.
The 2 Port USB to RS-232 / RS-422 / RS-485 Serial Adapter supports Windows, Linux, and Mac systems that can support USB 2.0 port connections so existing serial devices can be used. The USBG-2COM-PRO is extremely flexible in offered communication standards.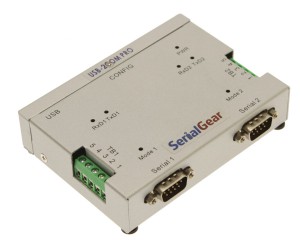 The Industrial PRO Line supports flexible RS232, RS422, and RS485 port communication. Each port can be individually configured by software (No Jumper). The ports have standard DB9 male connectors. The industrial-grade metal chassis can be easily used for DIN-Rail mounting, the 8-Port and 16-port versions also fit in a 19″ rack mount.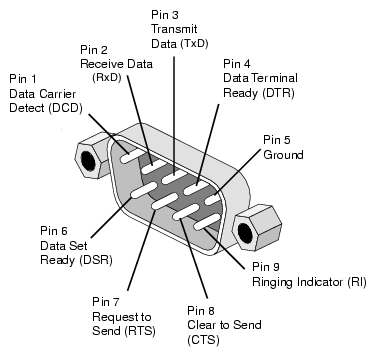 The USBG-2COM-PRO 2-Port USB to RS-232 adapter with the 128 byte FIFO allows high-speed communication, even in heavy loaded systems. It's unique features reduce the system load and also allows unusual speed settings like 500.000bps. A wired connection option via two(2) 5-pin Terminal Blocks is available on both sides of the serial adapter for use in easy wiring of devices.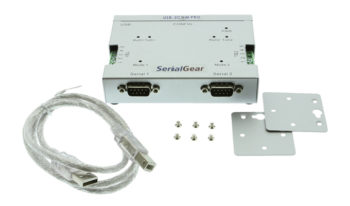 Additional Features:
Adds two RS-232, RS-422 or RS-485 serial port by connecting to a USB port
Two DB9 male connectors and two 5-pin Terminal Block for easy wiring
Easy operation mode change via software utility or console port
Installed as standard Windows COM port
SECC metal chassis with DIN rail bracket
Requires no IRQ, DMA, I/O port
Full RS-232 modem control signals and hardware/software flow control
RS-232 data signals: TxD, RxD, RTS, CTS, DSR, DTR, DCD, RI, GND
RS-422 data signals: TxD-, TxD+, RxD+, RxD-, GND, RTS-, RTS+, CTS+, CTS-
RS-485 4-wire data signals: TxD-, TxD+, RxD+, RxD-
RS-485 2-wire data signals: Data-, Data+
Automatic transmit and receive control for 2-wire RS-485 half-duplex mode
Tx ,Rx Termination resistors installed on-board and easy enable/disable via software utility or console port
Tx ,Rx BIASing resistors installed on-board and easy enable/disable via software utility or console port
High speed serial port with the baud rate up to 921.6K bps
LEDs of Power, TxD and RxD for easy port monitoring and diagnostics
LEDs of mode indicating serial port operation mode
Powered by USB port, no external power adapter required
Easy plug and play installation and RS-232/RS-422/RS-485 device connection
COM port number assigned can be changed to any COM port number required
Works with USB 1.1 & 2.0 host port
OS Support:
Supports Windows 10, 8, 7, Vista, XP
Linux and Mac OS.X
Dimensions:
115 x 85 x 26 mm (W x L x H)
135 x 89 x 22 mm with DB9 connector and ears