This product is discontinued as of Feb 2021. There is no alternate or replacement model from Coolgear.
With support for the newest USB 3.0 version and the ability to write-protect data, the USB 3.0 Sata / IDE Adapter makes a perfect tool for any tech bench and forensics workshop. Supporting the latest USB 3.0 design with speeds of up to 5Gbps, the USBG-127ASD supports SATA 3G drives with speeds up to 3Gbps and ATA100 IDE drives with speeds up to 1Gbps, Write-Protect mode automatically reports the drive as un-writable to any computer it is plugged into.
Most "write protected" adapters simply allow the operating system to think it is writing data, when in fact it is silently ignoring write commands. This leaves an uneasy feeling where you aren't sure if the data was actually written or not until you verify. With the USBG-127ASD USB 3.0 SATA / IDE Adapter, there is no uncertainty when in write-protect mode, the operating system cannot write data to a connected drive and will present you an error if you attempt to do so.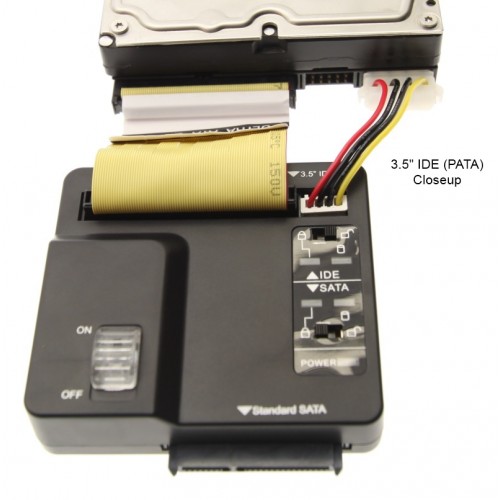 Fully Backward Compatible with USB 2.0
Plug it into your USB 2.0 port for up to 480Mbps
Enhance your experience with USB 3.0 and get up to 5Gbps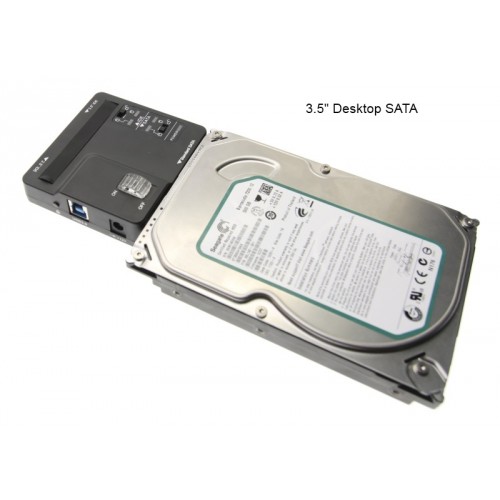 Model No. SS-127ASD
Interface: B type USB 3.0
Data transfer rate: 5Gb/s
Suitability: 3.5″,2.5″ SATA HDD/ 2.5″ SSD / 3.5″,2.5″ IDE HDD
Hardware requirements: PC or Notebook with USB 3.0 interface
Power: Bus Power/Adapter (AC 100~240V, 50~60Hz ; DC 12V)
Material: Plastic
OS Compatibility: Windows XP/Vista/Windows 7/Windows 8
Dimension: 80 x 80 x 20 mm (L x W xH)
Pcs/Ctn: 1 pcs.
N.W./Ctn: .3 kgs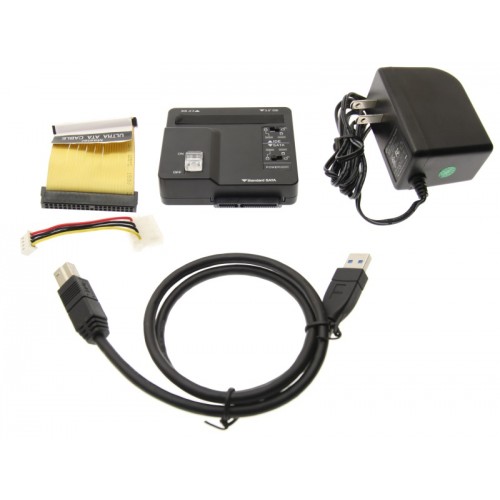 Package Contents (pictured above):
USBG-127ASD hard drive adapter
Power supply, IDE ribbon Cable
USB 3.0 A to B cable
Molex Power Connector
User Manual