The USBG-SSRS1 USB RS-232 Adapter provides the scalability to quickly adapt to new USB technologies. Multiple modules can be added to a single USB interface allowing you to add WAN connectivity as needed. Secure serial cable connection is established through a Screw Lock Mechanism on the adapter.
The USB RS-232 Adapter uses Plug-and-Play features to help you install your device, simply plug the device in and follow the directions on your Install Wizard for completion. Configuration for Card Slots, I/O address, IRQ jumpers, and DMA is not necessary when you are connecting the devices, the system will recognize the device and install the drivers automatically. The USBG-SSRS1 USB RS-232 Adapter is an ideal solution for expanding your applications.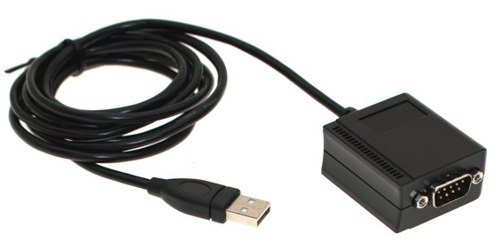 Additional Features:
USB Port:
Fully compatible with USB 1.1 and Forward compatible with USB 2.0
Serial Port: The key benefits are:
Supports 1 DB9-Male UART Serial port
Supports 3-wire RS-232 signals (TxD, RxD, GND)
Isolation: Built-in 2500Vrms Optical Isolation Circuits
Surge Protection: Built-in 500W Bi-direction Surge Protection Circuits
Data Bits: 7, 8
Stop Bits: 1, 2
Parity: None, Odd, Even, Mark, Space
Baud Rate: 300 bps to 921.6 Kbps
OS Support:
Windows 7, 8, and Windows 10
Linux and Mac OS 10.X
Power Requirements:
5VDC Power solely from USB Bus, no external power supply needed.
Environmental:
Operating Temp.: 0 to 55¨C (32 to 131¨F)
Storage Temp: -20 to 85¨C (-4 to 185¨F)
Operating Humidity: 5 to 95% RH
Form Factor:
1.77 (L)x1.63 (W)x0.86 (H) (4.50 x 4.15 x 2.20 cm)
Package Contents
Paper installation manual
Driver Disc