The MSD-SRF2XM Dual-Port RS-232 to Ethernet Data Gateway addresses the need to connect individual RS-232C devices, such as PLCs, meters, sensors, to an IP-based Ethernet LAN. It enables your application software to access serial devices anywhere on a local area network or the Internet. This RS-232 to Ethernet adapter is a ruggedly constructed metal chassis with its RJ45 connection, 12VDC power jack, and LED indicators conveniently located on the back panel, out of the way of any serial cable connection.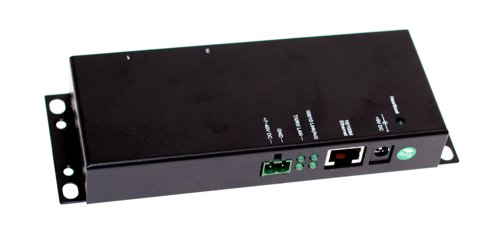 To better assist you in your serial devices the MSD-SRF2XM RS-232 to Ethernet Data Gateway has a built-in watch dog function that is designed to reset when the hardware hangs because of some other unknown causes that may be present in your system. The Ethernet Gateway supports LAN (Local Area Network) ta 10/100 Mbps via RJ45 connector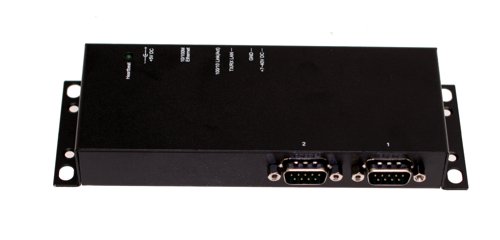 The Dual-Port RS-232 to Ethernet Data Gateway is easy to install and remotely connect through a variety IP addressing methods (UDP, IP, TCP, ICMP, HTTP, DHCP, ARP-Ping). Its rugged industrial-grade construction provides the ideal solution for applications requiring serial port environments and network device management.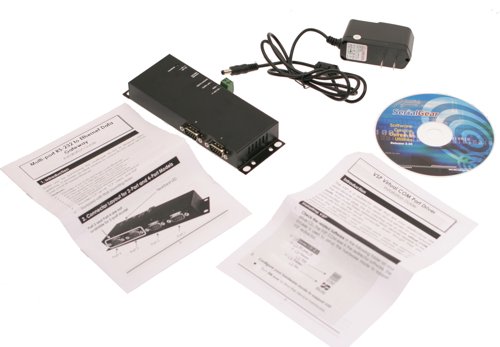 Additional Features:
LAN Port:
Ethernet: 10/100 Mbps, RJ45 connector
Protocols: UDP, IP, TCP, ICMP, HTTP, DHCP, ARP-Ping
Serial Interface:
Provides 2-Port Serial RS-232C over Ethernet
Provides 2 DB9 RS-232C Male Connectors
RS-232 Connector: DB9 male
Parity: None, Even, Odd
Data bits: 5,6,7,8
Speed: 300bps to 115.2Kbps
Provides wall mounting Kit
A built-in watch dog function is designed to reset the MSD-SRF2XM when the hardware/software encounters an error.
OS Support:
Windows XP, Vista, Windows 7, Windows 8
Power Requirements:
5V DC from DC Jack Power Input Connector
Optional +7 – 40V DC through 2-wire power terminal connector
Power supply is not included
Environmental:
Operating Temp.: 0 to 55C (32 to 131F)
Storage Temp: -20 to 85C (-4 to 185F)
Operating Humidity: 5 to 95% RH