Product Description
Also available online from the following retailers:
The CG-RS232-F12 USB DB-9 Serial High-Speed Adapter is perfect for Laptop, Desktop, and Mobile Computer users that require an RS-232 converter for serial connection without the extra cable length. This USB DB-9 Serial RS-232 converter cable features RX/TX and Power LEDs that utilize the FTDI Chipset. Want to connect your GPS to your PC but don't have a 9-pin serial port connection? This cable will do what you need! Using this converter cable and the host USB PC interface for your application, you can transfer your travel information between Map Source and your GPS.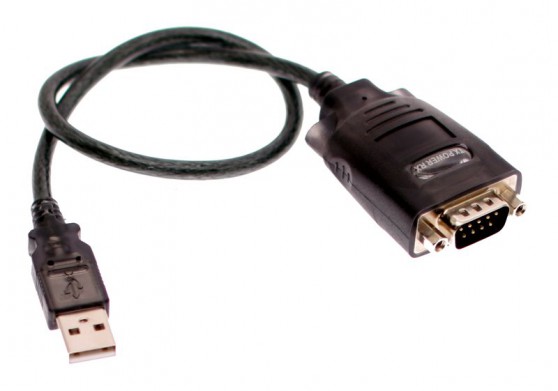 Connect any serial device to a USB port with this HP USB to Serial DB9 Adapter. It features USB Type A to 9-pin serial adapter! This USB to RS-232 converter Serial Cable provides you the simplest way to attach your Notebook or Desktop computer to a serial modem, mouse or PDA cradle. It features Plug and Play capabilities for your peripherals such as: PDA Cradles, modems, mice, card readers, barcode readers, label writers, digital cameras, security systems, fingerprint verification and more.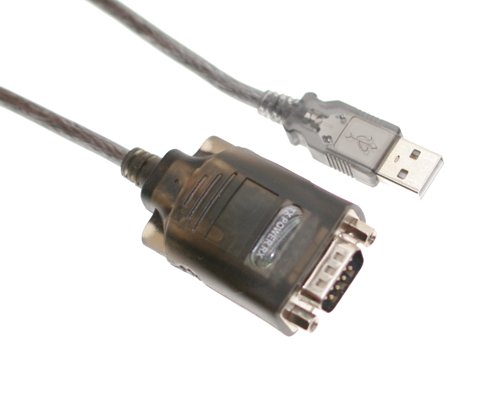 Additional Features & Specifications:
12 inch USB Cable length
Adds one RS-232 serial port by connecting to a USB port
Compact size cable type converter with cable length of 25 cm
Installed as standard Windows COM port
Full RS-232 modem control signals and hardware/software flow control
RS-232 data signals: TxD, RxD, RTS, CTS, DSR, DTR, DCD, RI, GND
High speed serial port with the baud rate up to 921.6K bps
Non-standard baudrates supported
LED status indicators for TxD and RxD for easy port monitoring and diagnostic
Serial port protected with surge protection of 10KV
Powered by USB port, no external power adapter required
Easy plug and play installation and RS-232 device connection
COM port number assigned can be changed to any COM port number required
Works with USB 1.1 & 2.0 host port
Supported by Windows 10
OS Support:
Windows XP, 2003, CE, Vista, Windows 7, and Windows 8, 10
Linux and Mac OS 10.X